About Us
FullSteam Labs is a worker-owned cooperative specializing in high-performance websites, graphic design, and a spectrum of tech solutions for businesses and non-profit organizations. With an eye toward building a brighter future, we are passionate about using design and technology in ways that are both inventive and intentional.
Our favorite types of projects:

 Clients that advance the cause for social and environmental justice

 Large-scale projects that offer complex technical and design challenges

 Building feature-full, beautiful tools that make our clients' lives easier

 Crafting custom solutions to interesting problems
Our cooperative team steers the ship
FullSteam Labs is a worker-owned cooperative, and we value workplace democracy. We don't have a hierarchy and each worker-owner has an equal vote in business decisions. Instead of having one bottom line – profit – we are equally concerned with how we treat each other, doing hard work, and working on projects that have a positive influence.
As a cooperative, we pool our energy together to create solid solutions for our clients. As owners, we all have a direct interest in the business succeeding – and a much higher level of trust in each other as a result.
What does this mean for you?
You'll communicate directly with the people doing the work.
We don't have client managers or department directors, so nothing gets lost in translation. All development is done in-house and all project decisions are made by the people who have first-hand information on that project.
 You'll be treated with integrity.
We've developed an internal culture that is civil, respectful, and transparent – and we're diligent about applying these same values to our client relationships. As a result, we enjoy many long-term relationships with our amazing clients.
 You'll see innovative solutions because of the way we collaborate.
As we work together on projects, we each bring different perspectives and skill sets. Combining these together sparks productive discussions, purposeful decision making, and stronger solutions for our clients.
 You won't be left hanging.
Because we maintain a happy, healthy work environment, our owner-workers are here to stay and invested in the success of your project. You can trust that we'll be around for the long-term, and you don't have to worry about "staff turnover" in the middle of your project.
Our Values: The compass that guides our way
We are a values-driven business, and have a heavy focus on clients who align with our values.
 Positive Impact
We want to build great things for the right reasons. We believe in social and economic justice, a healthy planet, and being the best humans we can be. We work hard both in the office and in our personal lives to actualize these beliefs, and work with clients who are aligned with these values.
 Mindful Innovation
We stay up-to-date with changing technologies and the latest trends in design and development. In our projects, we like to keep what works well while also looking for new and better ways of doing things. New is not always better, but knowledge of current tools means we can offer the most efficient and creative solutions to our clients.
 Democracy
We believe it is essential to Democracy for the workplace to also be democratic. As worker-owners we operate under a cooperative framework creating a supportive and empowering workplace culture.
The Crew
Hiring
Want to join our crew? See our Careers page for more details.
Courtney Tiberio
UI/UX Designer, Project Manager
Worker-Owner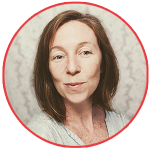 Courtney has 14 years of experience in her fields. While earning her A.A.S. in Digital Media at A-B Tech in Asheville, NC, she began her career working independently with entrepreneurs, artists, and authors. Having collaborated with FullSteam Labs for three years, she became a co-owner in 2017.
Courtney works with stakeholders and developers, from concept to final product, to design impactful and intuitive user experiences. She believes in environmental stewardship, social and economic justice, and cultivating relationships. She works both in the office and in her personal life to actualize these beliefs, and works with clients who are aligned with these values.
Courtney is a member of The Citizens Climate Lobby and enjoys organic gardening, foraging, and exploring the mountains and waterways of Western North Carolina. Learn more about Courtney on LinkedIn and see her hobby blog Font & Flora. 
Jason Johnson
Full Stack Developer
Worker-Owner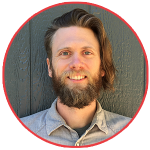 Jason is a tech problem solver with 12 years of experience working in custom web development, systems administration, and networking. He specializes in consulting with businesses and nonprofit organizations to develop solutions that increase efficiency and maximize productivity. Jason draws on a long history of working with mission-based nonprofits to provide valuable insight that connects campaign goals with digital tools that help organizations succeed.
After graduating from Virginia Tech with a bachelor's degree in engineering, he worked with a number of nonprofits in southern Appalachia, including the Pine Mountain Settlement School and Appalshop Incorporated in Eastern Kentucky. Together with help from Charles Suggs and Saro Lynch-Thomason, he co-founded FullSteam Labs as a tech cooperative to serve a wide variety of mission-driven organizations with tech support, graphic design, and digital storytelling services.
In his free time, Jason enjoys hikes that involve plant and mushroom identification, mountain biking, and whitewater paddling. He's also working to cultivate a backyard permaculture food forest.
Charles Suggs
Full Stack Developer
Worker-Owner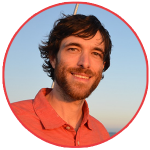 Charles is a software engineer and writer with a B.A. in Journalism with 13 years of experience creating for the Web and systems administration. He has consulted with and performed custom work for large public universities, librarians, a credit union, international scientific research organizations, regional to global scale nonprofits, grassroots campaigns, small and large businesses, and more. Charles, Jason, and Saro-Lynch Thomason co-founded FullSteam Labs.
He was a recipient of an Appalachian Studies Association E-Appalachia Website of the Year award in 2009, a National Outdoor Leadership School graduate, and thru-hiked the Appalachian Trail. When he's not in front of a computer, you can find Charles gardening, cooking, or climbing.