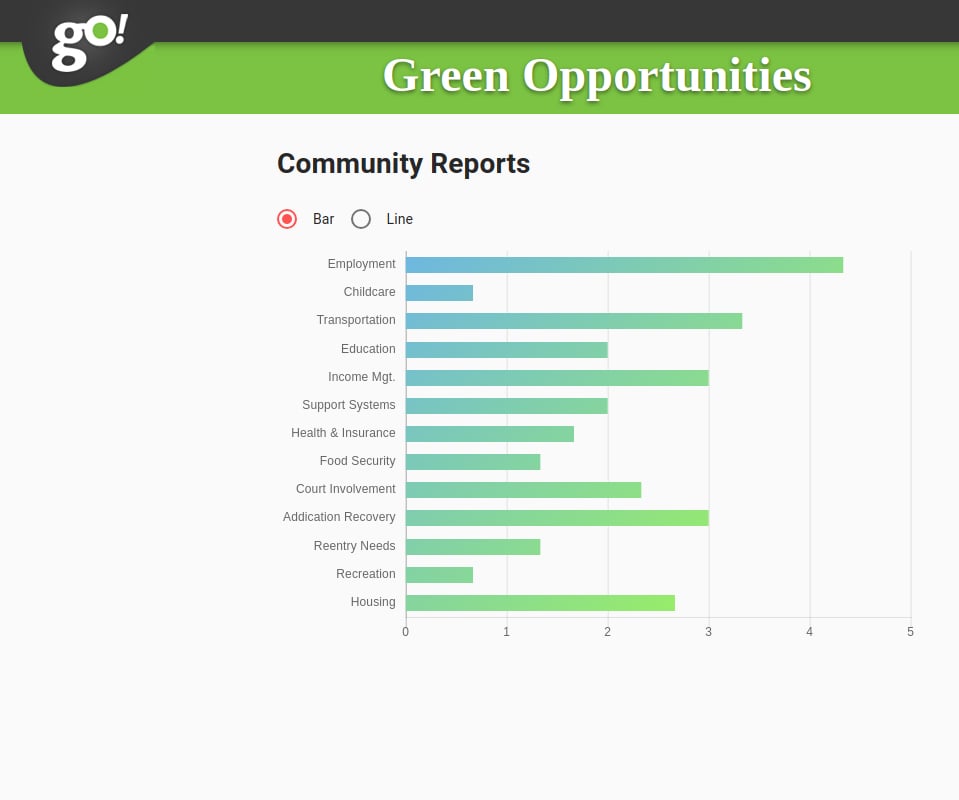 About the Program:
The GRID is a pilot program of Green Opportunities and five partner organizations in the Asheville, North Carolina area.
Green Opportunities is a nonprofit organization whose mission is to train, support, and connect people from marginalized communities to sustainable employment pathways. They achieve this mission through job training and placement, social enterprise activities, and community engagement initiatives.
Their vision statement reads "we envision resilient, interconnected communities, where everyone shares respect and dignity, has the opportunity to build wealth, and is dedicated to helping each other thrive."
What We Did for Green Opportunities:
Developed a comprehensive plan for community participation in a new resiliency program.
Designed a user friendly online experience for participants and case workers.
Architected an effective tool for supporting case management across organizations.
Created interactive, real-time reports for evaluating metrics of community resilience.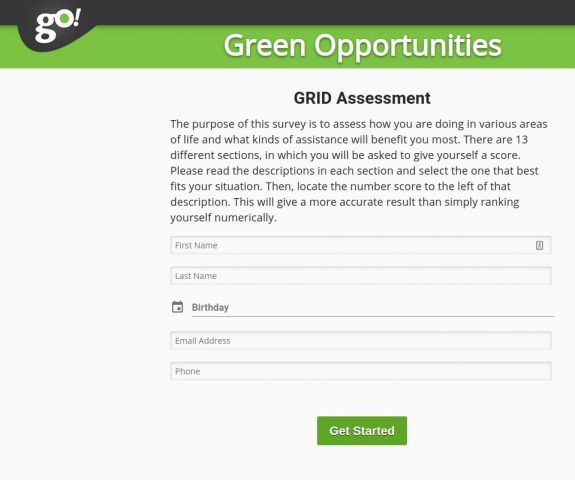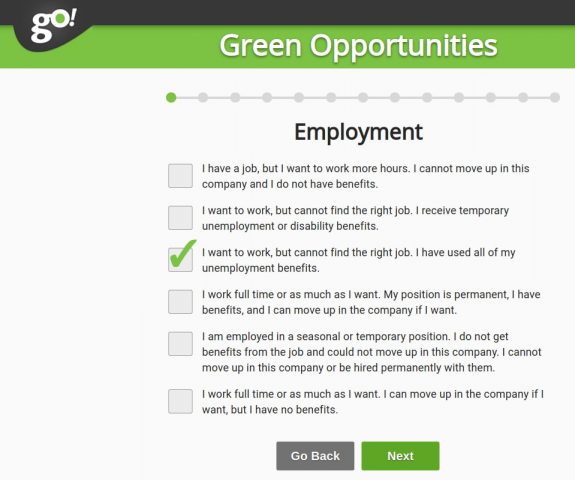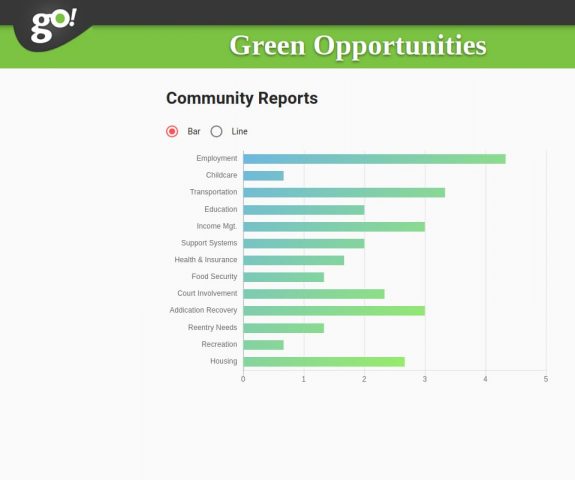 The GRID is an online community support portal for local residents to seek help from partner organizations offering services they qualified for. FullSteam Labs worked with Green Opportunities to define the user experience and workflow of a custom multi-step web form.
After evaluating the case management needs of the program and discussing usage expectations with Green Opportunities and partner organizations, we selected a robust, yet flexible data management platform called Podio.
Our work to develop the online web form produced a modern and mobile friendly result that leverages a custom user interface atop the Vue JavaScript framework. Both the web form and reports associated with the GRID utilize the Podio API for syncing data between them.
The reports we created feature real-time snapshots of community resilience metrics and along with a modern infographic-style of charts and graphics. We consulted with Green Opportunities to sharpen the focus and maximize the impact of each report.