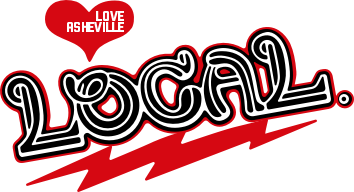 Go Local Asheville App
A mobile app featuring a directory of local independent businesses with an interactive map
Go Local Asheville's mobile app puts Asheville's local independent businesses at your fingertips. With a categorized, searchable directory and a handy map, locals and visitors have convenient, insider access to the best of Asheville. And even better… Go Local Asheville cardholders get special offers and discounts from each business! Go Local Asheville supports the vibrant local economy, contributes financially to Asheville's public schools, and helps sustain the unique character of the city.

Get the Go Local Asheville app here!
With more than 4,000 cardholders and nearly 600 participating businesses in 2021, Go Local Asheville had an acute need for offering a mobile app to make the program more convenient and top of mind for consumers. The goal was to become the go-to Asheville directory, driving foot traffic to local independent businesses, increasing sales, and growing the number of Go Local cardholders. The timing had never been better to bring this concept to life.
FullSteam Labs developed a UX strategy that incorporated user research and the Go Local Asheville team's vision and domain wisdom. Getting a digital product project started with creative brainstorming sessions is always fun and super productive. Here's what our remote project kick-off meeting looked like: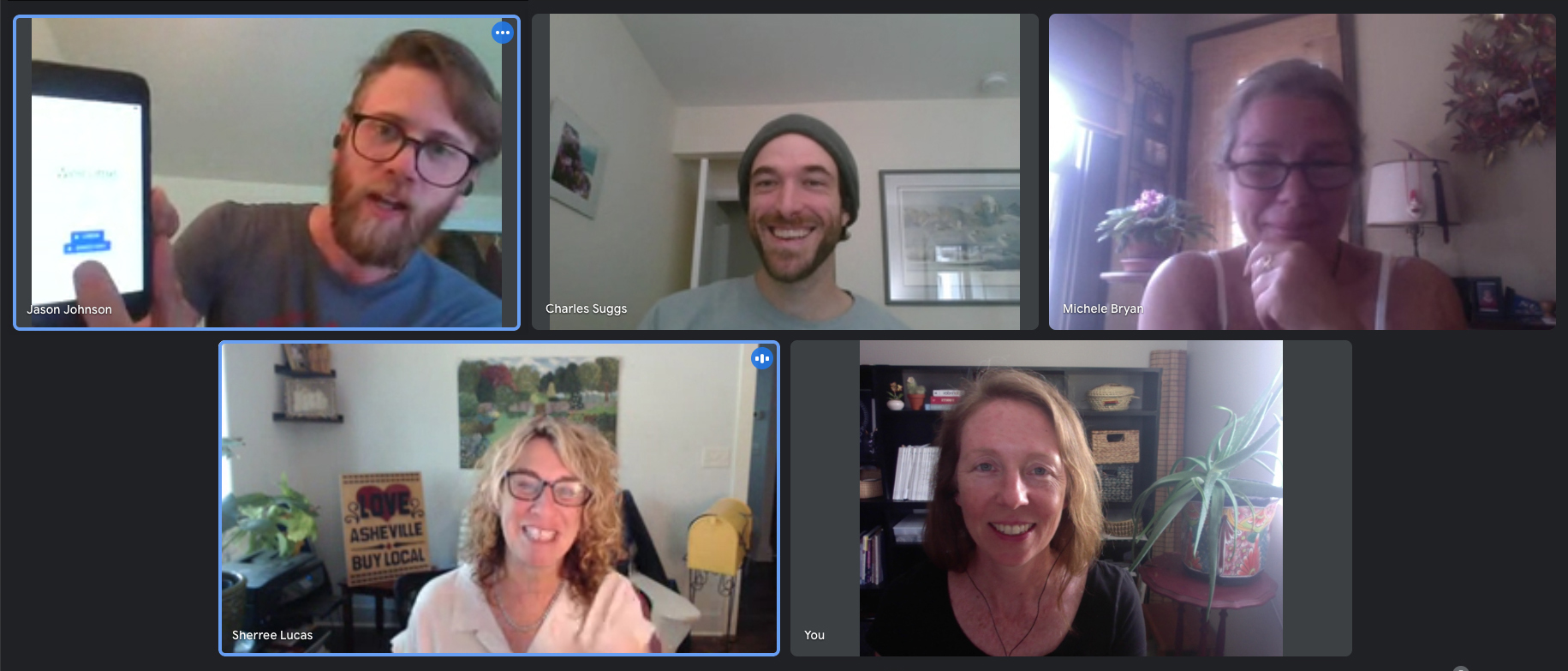 We then began to define user stories that improved upon the best features of the website, designing for an intuitive experience targeted for consumers on the go. Since the existing website includes the business member management platform, we used the website database as the single source of truth, keeping the information delivered to app users accurate as well as eliminating the need for additional staff and business owner responsibilities to maintain the app data.
Once essential features were scoped out, we began the iterative process of wireframe > prototype > develop > test > refine > release. This collaborative process allowed the product owners to see the progress and bring their expertise to the decision-making for each feature.
A mobile app can simplify engagement for your audience and increase the impact of your organization.
Let's talk about it
The initial launch of the Go Local Asheville app included the business directory in list and map formats, business search, and filters for categories and collections, all wrapped in their iconic brand. Next came proximity-aware features and a digital version of the previously paper-only Go Local Asheville Card. The proximity-aware features are especially useful for people looking for businesses close to them while in the city, encouraging the app user to visit one local business after another. The Digital Go Local Card is easy and convenient for the cardholder, and opens so many possibilities for future growth.
Our work with Go Local Asheville is aligned with our mission, and the relationship is important to us. We believe that supporting local businesses helps reduce carbon emissions and waste, and is a critical aspect of community resilience in the face of climate change. We look forward to watching the program grow and supporting its digital tools along the way.
"I can't say enough positive things about FullSteam Labs. We kicked off the mobile app project in the summer of 2021 and launched it February 2022. They project managed beautifully...they communicated well, stayed on time and budget, and created an awesome app! We love working with them and would highly recommend to anyone looking for a great business partner and highly talented developers!"
—Sherree Lucas, Executive Director, Go Local Asheville