TEFLPros Digital Educational Platform
A deeply integrated LMS, CMS, and CRM platform for TEFL (Teaching English as a Foreign Language) certification.
By combining high-quality instruction, full accreditation, and practical skill-building techniques with dozens of real-life classroom and instructional videos, TEFLPros brings real value to an online TEFL education.
FullSteam Labs has worked with TEFLPros since 2017 to design their technical architecture, build out their digital curriculum and student user experience, design and develop their marketing website, and design their CRM integrations and automated workflows to reduce administrative needs while more effectively reaching their market.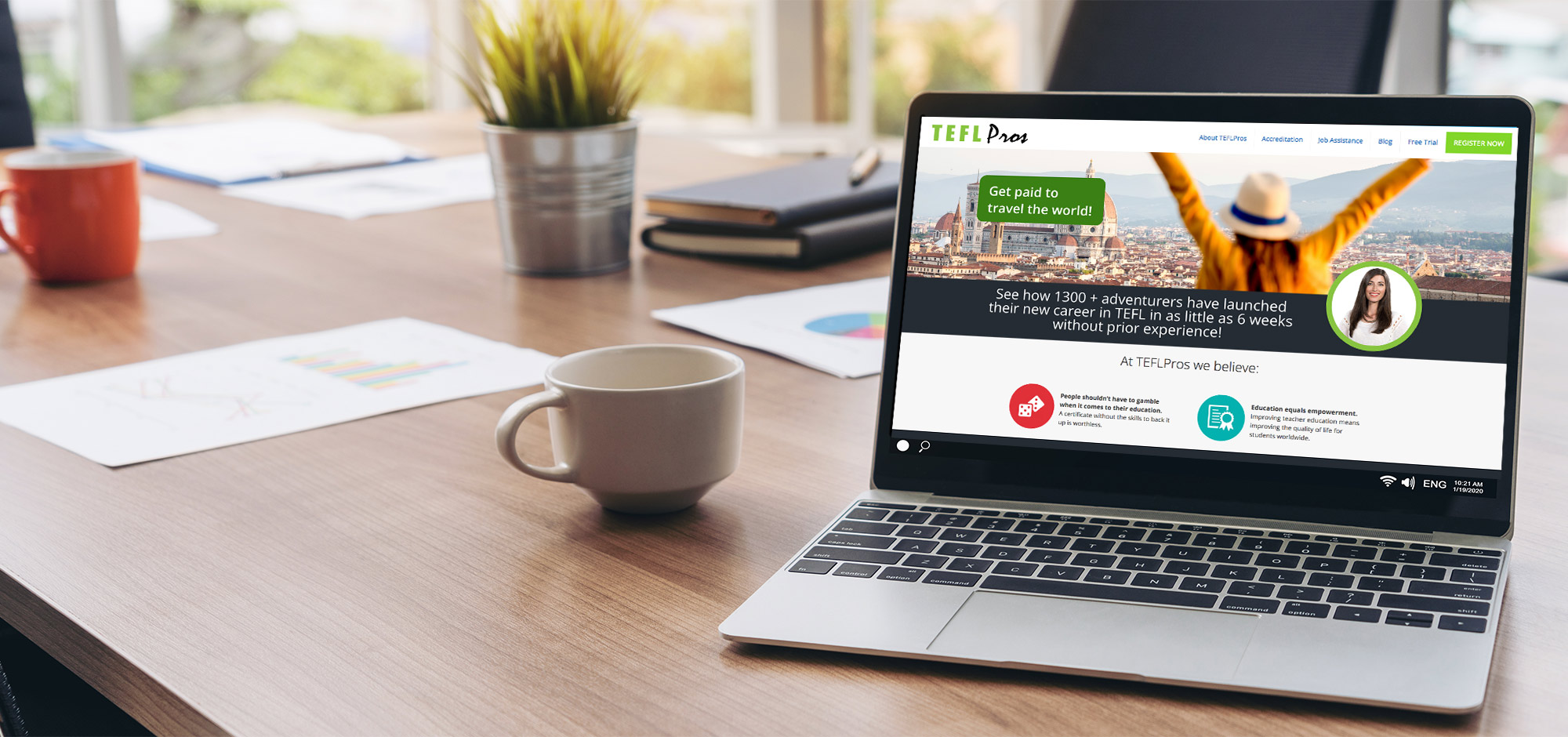 TEFLPros' curriculum started out as a single 120-hour digital course offering. Their marketing, including a free trial of the course, newsletter campaigns, and affiliate program, was largely handled by multiple third-party platforms. These platforms were not integrated, inhibiting a single database of contacts and automated marketing efforts for their various categories of contacts.
We recently worked with TEFLPros to bring the free trial into their proprietary website, consolidate all of their contacts into a cleanly organized CRM, and integrate that CRM deeply with a new affiliate program and student workflow.
Additionally, TEFLPros wanted to shift from an independent study model to one that included live training sessions each week. This would not only improve their student results, but would also increase their value in the marketplace. We consulted with them on their ideas and rebuilt the course to implement them into the curriculum. We continue to work with them to get feedback from students and administrators and refine the user experience.
The result of our collaboration increased the value of the program, reduced costly subscriptions to multiple marketing platforms, decreased administrative taskload, and enabled targeted, automated campaigns for effective messaging and marketing.
"When we first met Full Steam Labs we had a great product, but no website. They worked with us from start to finish and helped us create a great digital platform for our brand. Would highly recommend them to anyone needing web development services!"
—Whitney, TEFLPros founder